The HemeAI lab develops software and artificial intelligence tools for applications in digital hematopathology at Memorial Sloan Kettering Cancer Center. Our aim is to use AI and computational tools to improve outcomes for patients with leukemias and other diseases of the blood and bone marrow. Our approach is to build real-world datasets (and software for annotating them), train deep-learning models that solve current clinical problems, and write software to the clinical deployment of these algorithms.

We are a new lab at MSKCC and are actively recruiting MS/PhD students, post-docs, clinical fellows, data scientists and software developers.
Research Projects and Software Development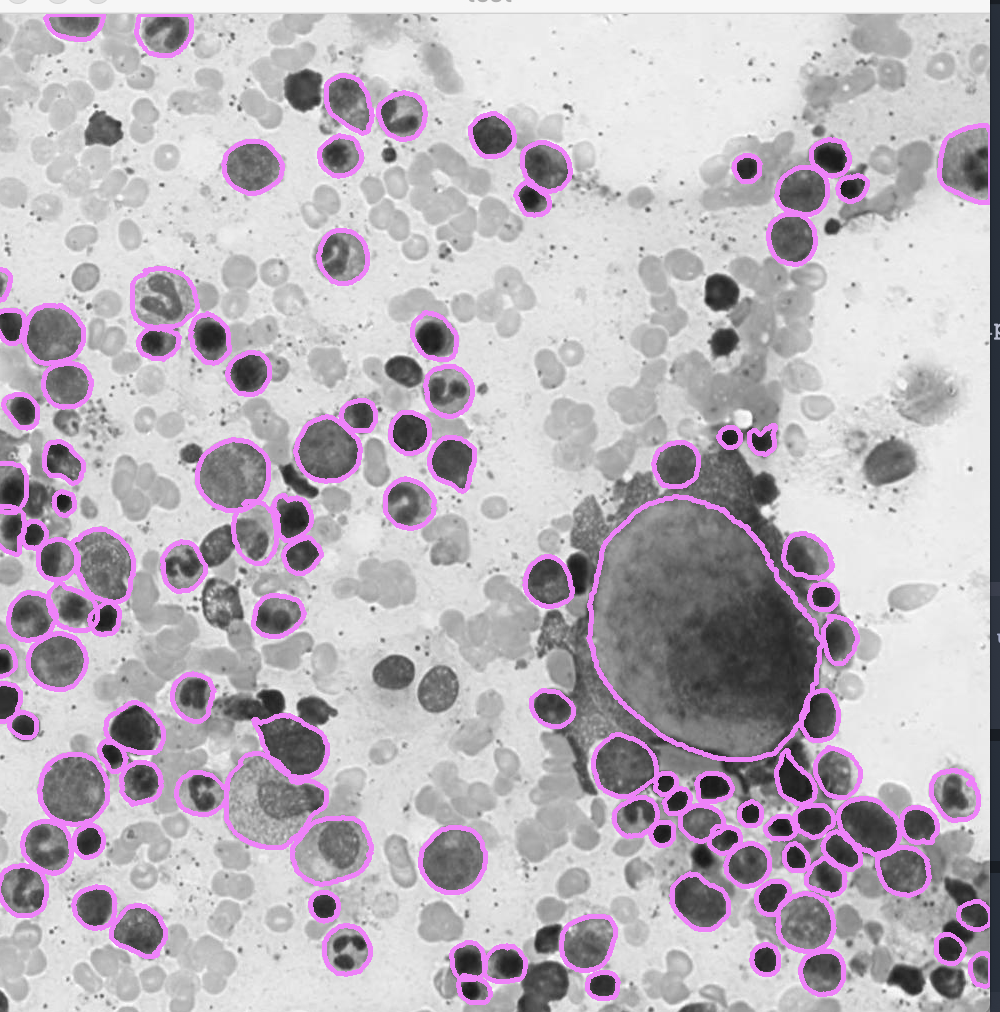 HemeSeg
AI for fast and accurate segmentation of cells from marrow aspirate digital slides .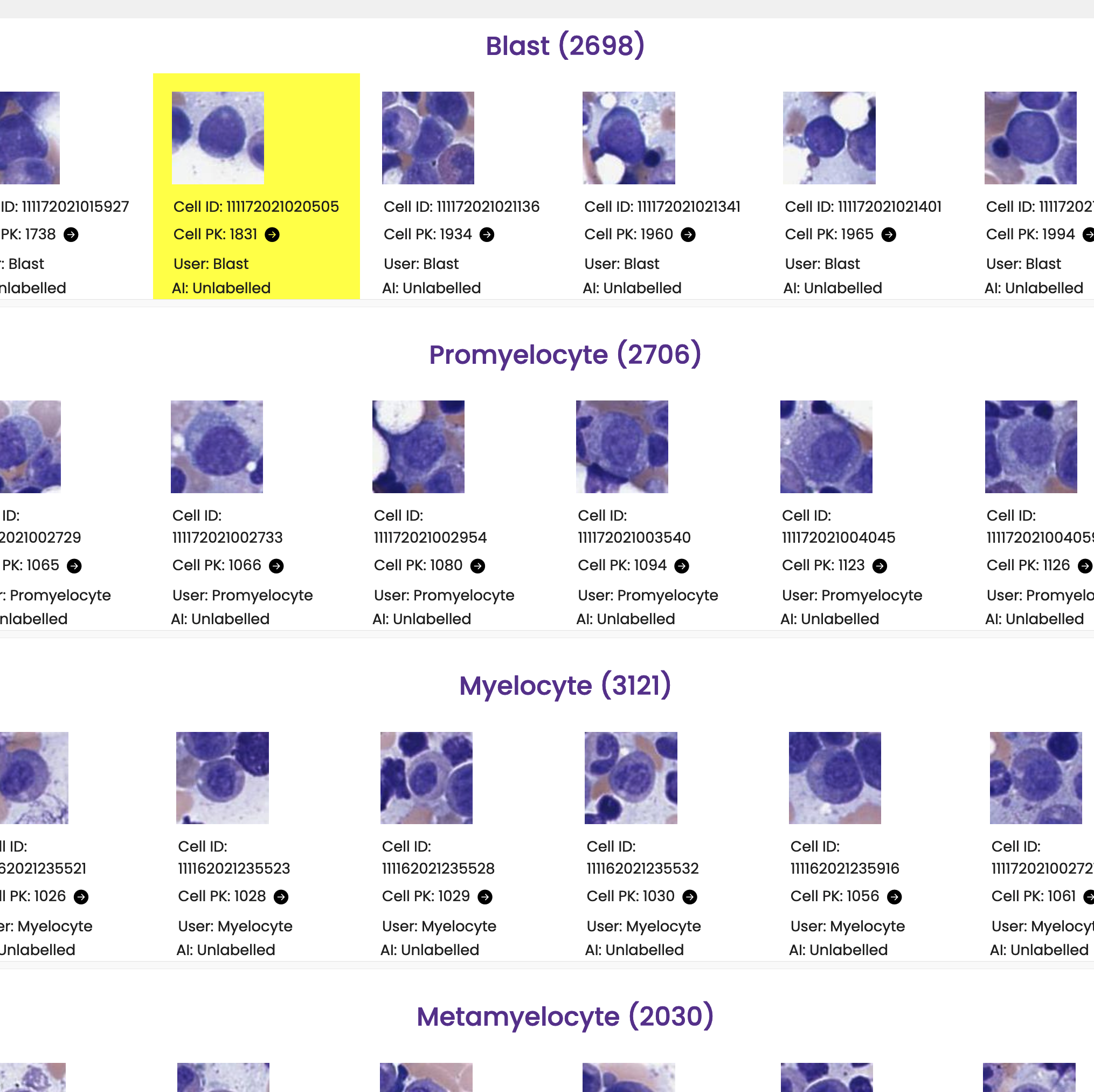 DeepHemeClinical
AI assisted, clinical software to assist in bone marrow aspirate counting and classification.
HemeTeacher
A teaching platform for hematopathology aimed at pathologists, oncologists, clinical laboratory scientists, cytotechnologists, fellows, residents and students.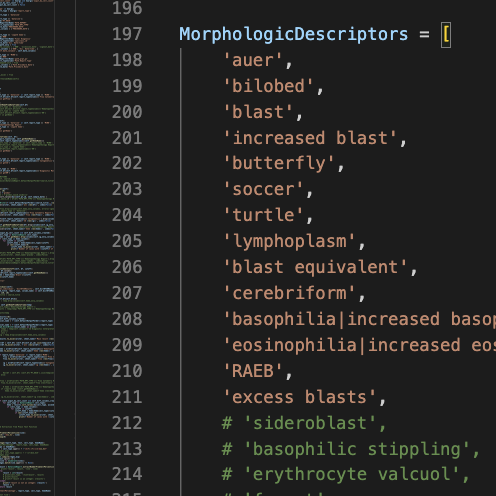 HemeParser
Set of tools for extracting useful clinical information from hematopathology clinical reports useful for case identification and as data labeling.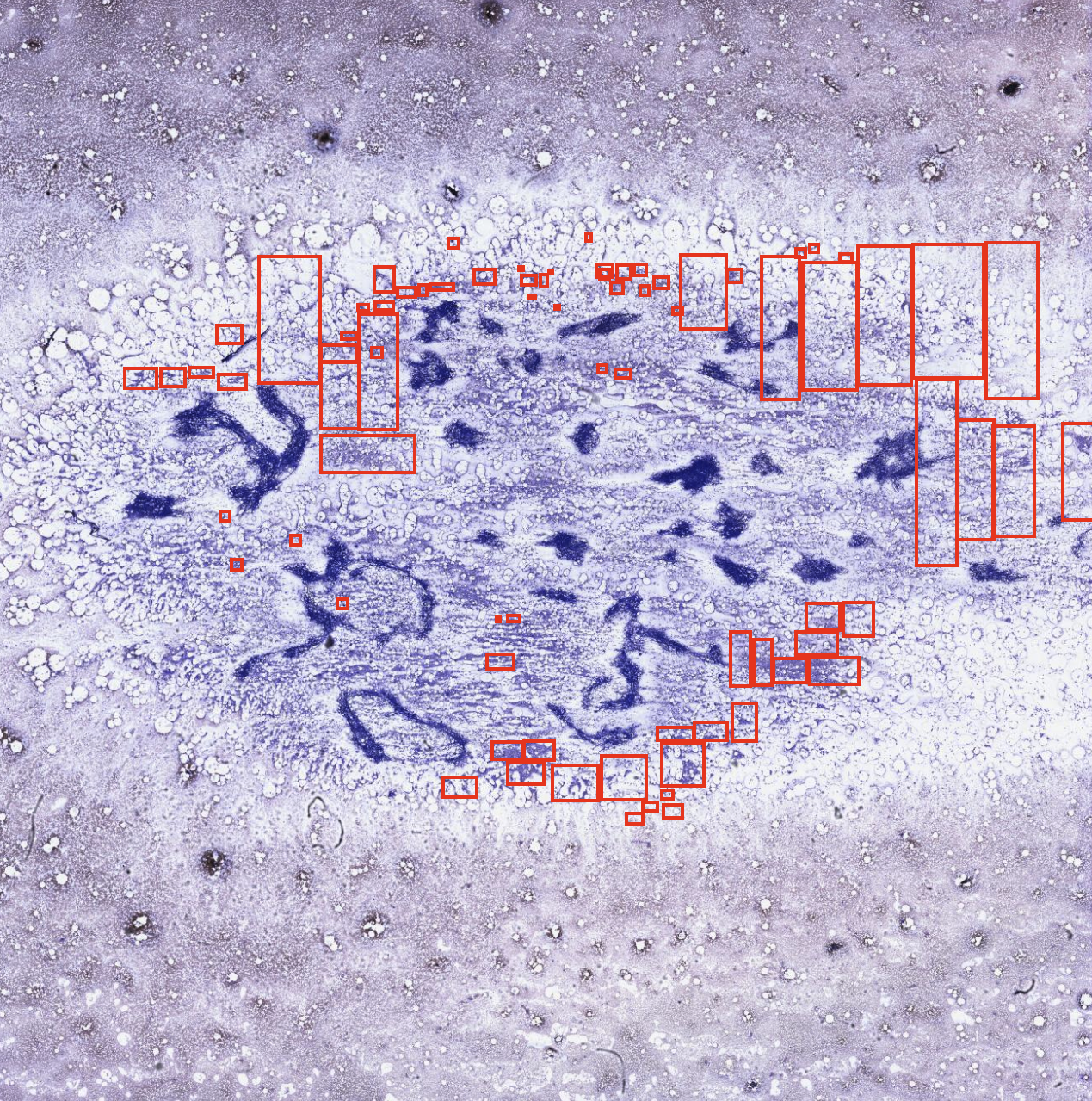 HemeRegion
Region of interest classification/detection for bone marrow aspirates.
People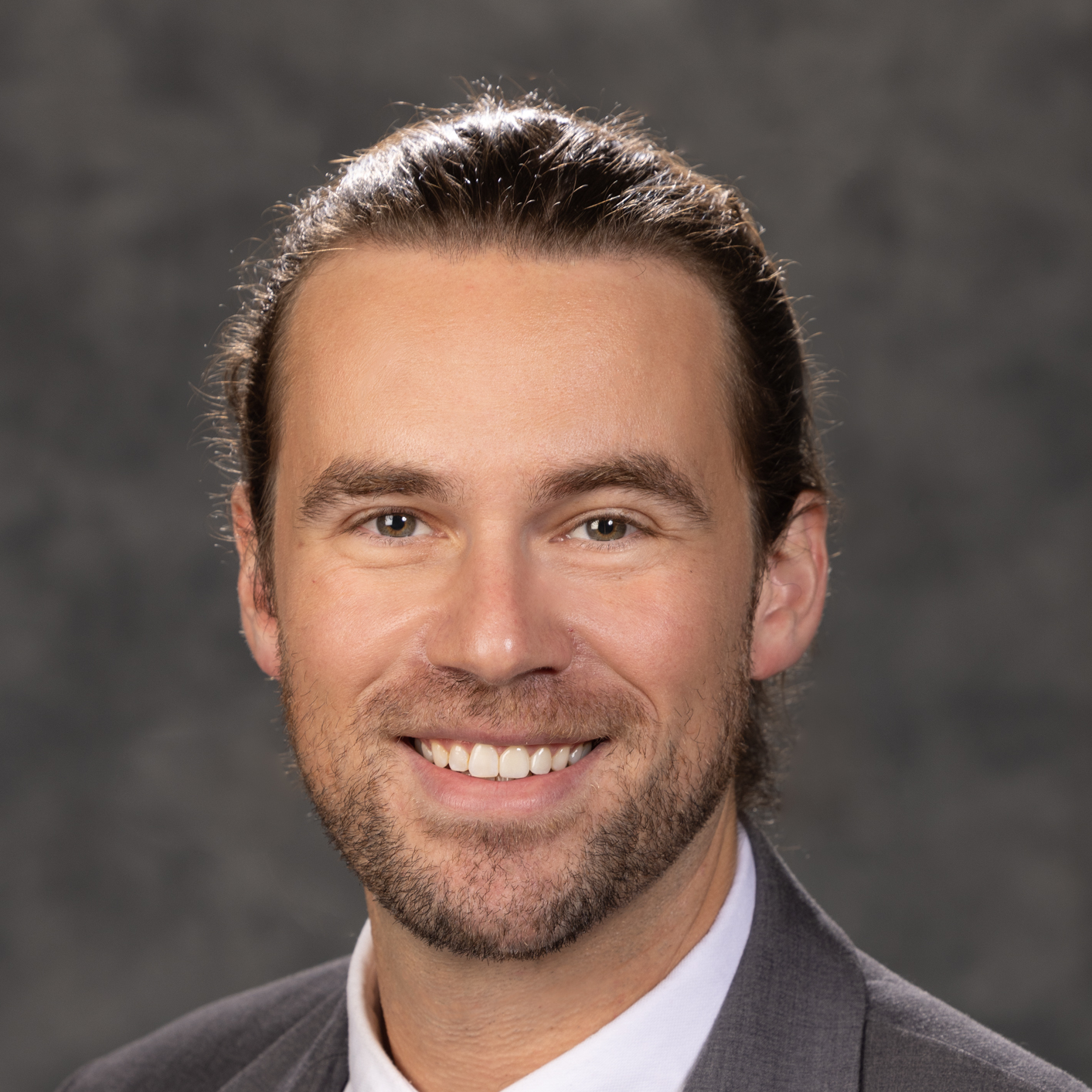 Gregory M. Goldgof, MD, PhD Principle Investigator
Dr. Goldgof is an assistant professor at Memorial Sloan Kettering Cancer Center and directs artificial intelligence and digital pathology for the Hematopathology Service. He did his residency at the University of California, San Francisco (UCSF), with post-doctoral work in the laboratory of Professor Atul Butte. He received his MD and PhD degrees at the University of California, San Diego. He received his BS and MS at Stanford University in Computer Science and Bioengineering, respectively. Dr. Goldgof is board-certified in Clinical Pathology.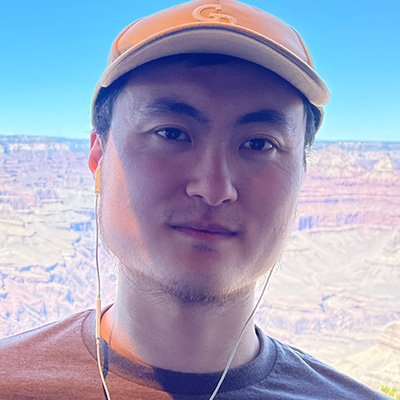 Harry (Shenguan) Sun PhD Student
Harry is a PhD student in Biomedical Informatics Program at UCSF being co-advised with Professor Atul Butte. He grew up in the beautiful coastal city of Dalian and completed his undergraduate degree at the Nankai University in China. Pursuing a PhD at UCSF, he is actively exploring the interface of biomedical researches and artificial intelligence for achieving precision medicine. In the lab, he is focusing on developing deep-learning based models for bone marrow image classification and segmentation.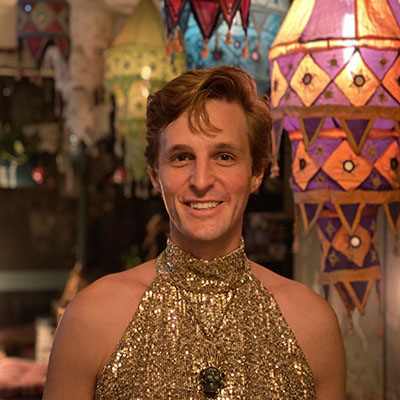 Jacob Van Cleave Software Developer
Jacob is a software developer working on the HemeLabel software suite. He works on both client-side and server-side projects, UI/UX design and cloud deployment.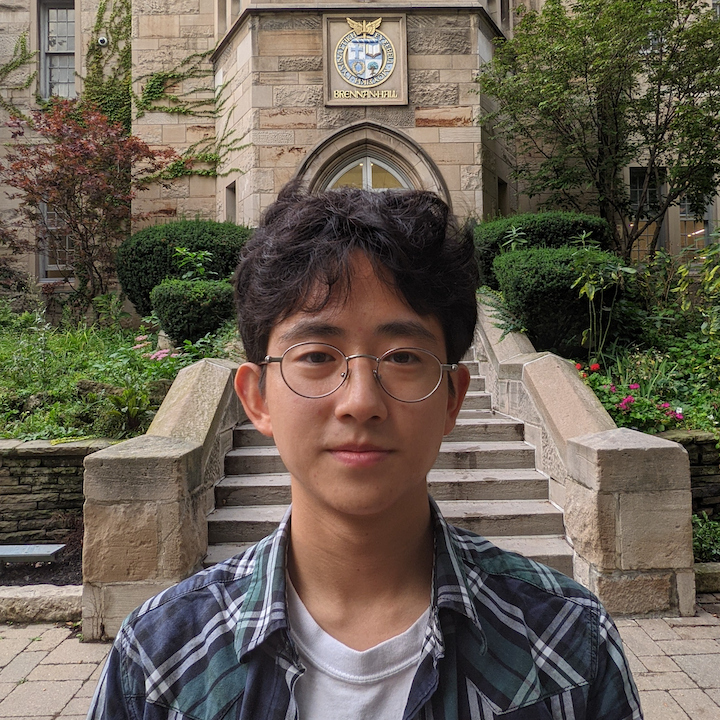 Neo Yin PhD Student
Neo Yin is a PhD student in Statistics at the University of California, Berkeley. He completed his undergraduate degree in Mathematics and Philosophy at the University of Toronto. Neo's current research interest is focused on computational pathology, specifically the development of deep learning-based tools to aid in diagnostic tasks and self-supervised methods for learning representations of whole slide image patches.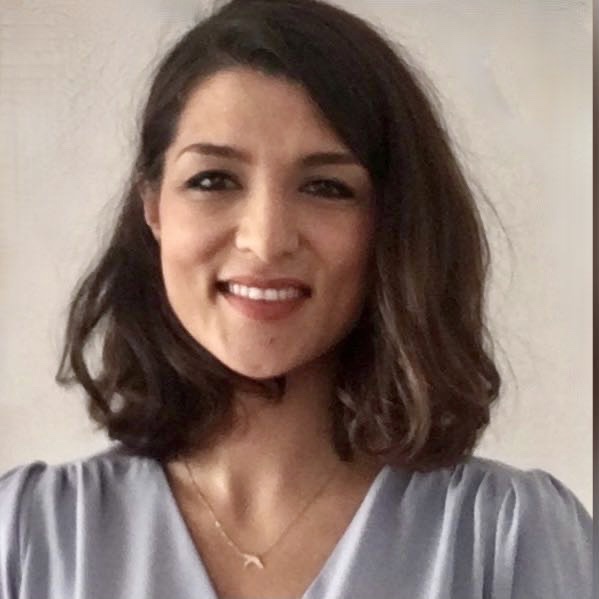 Irem Isgor Pathologist
Irem works as a research fellow on the Hematopathology Service at Memorial Sloan Kettering Cancer Center. After finishing medical school, she began her pathology residency in Turkey. Before joining the MSKCC, she worked as a Cytopathology fellow in Turkey. Her main area of research was the assessment of hematologic tumors including lymphomas and leukemias. Her current research focuses mostly on bone marrow aspirates and is in the fields of hematopathology and digital pathology.
Collaborators
Memorial Sloan Kettering Cancer Center
Department of Pathology and Laboratory Medicine
University of California, San Francisco
Bakar Computational Research Institute

Atul Butte, MD, PhD, Director, Bakar Computational Health Sciences Institute, UCSF;
Chief Data Scientist, University of California Health System (UC Health),
Professor of Pediatrics, Bioengineering and Therapeutic Sciences, and Epidemiology and Biostatistics
Atul Butte Lab, Bakar Computational Research Institute
Division of Hematopathology, UCSF Department of Laboratory Medicine
University of South Florida
Department of Computer Science and Electrical Engineering
University of California, Berkeley
Computational Precision Health
Brigham and Women's Hospital/Harvard Medical School